(Some photos may enlarge when clicked)
Bread This Week
Pickup of bread pre-orders continues on Fridays from 4-5:30 outside the shop.
Pain au Levain – Made with a nice mix of bread flour and freshly milled whole wheat and rye flours. After building the sourdough and mixing the final dough it gets a long cool overnight ferment in the refrigerator. This really allows the flavor to develop in this bread. A great all around bread – $5/loaf
Cinnamon Raisin – Made with a poolish of bread and rye flours fermented overnight before the final dough is mixed with whole wheat and rolled oats. Some honey for sweetness, a little milk for a tender crumb and loaded with raisins and a healthy dose of cinnamon mixed into the dough for a hearty rustic loaf. – $5/loaf
and pastry this week…
Bear Claws!- Made with a danish pastry dough rich in cream, eggs, sugar and butter. The dough is rolled out and spread with a filing made with almond paste, powdered sugar, egg whites and just a bit of cinnamon to round out the flavor. Then, because bears love honey, topped with a honey glaze after baking. – 2/$5
Please note: ONLY those who have completed their Covid shot sequence are welcome Upstairs, while All are welcome downstairs on the deck. For probably a few more months we are all still obligated to maintain prudent social distance and to refrain mindfully from expelling droplets by yelling, coughing, cackling, hooting, spitting, cheering, or singing in proximity to people outside one's own "pod." …You know, the kinds of things people might do after a bit of wine…!
While it IS a huge and welcome relief to be able to visit face to face again (and maybe to cop a few hugs!), for the time being we prefer that our guests avoid crowding around the bar as in pre-Covid, and to spread out into the shop in smaller groups of three or four.
Wine of the Week: Crios Torrontés
The Spanish brought wine grapes to the Americas early in their explorations of the New World. These included two white Spanish varietals, Moscatel de Alejandría,  and Criolla Chica, which were very often planted together, harvested, and fermented as a field blend. Though sometime in the 1800's it was determined that the two varietals had spontaneously crossed into a new grape, but before that it had already been mistakenly identified as a white grape from Rioja called torrontés.
Eventually three different clones of the grape were identified as native to Argentina: torrontés riojano, torrontés sanjuanino, and torrontés mendocino. All three are unrelated to the Spanish grape of the same name. The riojano is considered the best structured, the sanjuanino a close second, and the mendocino a distant third with regard to aromas and flavors.
Not surprisingly, all of the clones bear resemblance to the two parent grapes, some with floral aromas of jasmine and honeysuckle from the muscatel, and some with more citrus, orchard, or even tropical fruit notes from the criolla. This inherited combination of aromas and flavors makes torrontés a versatile pairing for warm afternoons with a range of light and fresh summer dishes from spicy entrees to fresh salads.   (see notes below…)
The Economics of the Heart– The Overseers and the New New Deal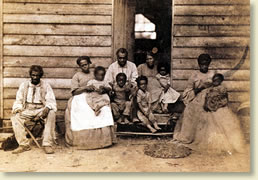 There is always a gap between the rich and the poor, the powerful and the powerless. Everyone falls into a class, and it seems to be human nature to strive to improve one's class standing. That being the case, there are many strategies we primates employ to advance our power and security in the group hierarchy, by effort, by alliance, or by deceit.
Over the millennia of human existence, we have learned that physical survival requires social intelligence, practicality, and adaptability. We all are born into sets of constraints and opportunities, needs and values, and the ability to learn from our experience. But we are also all born into different endowments of intelligence, courage, strength, and empathy.
In the institution of slavery we see these forces in sharp hierarchical relief, with wealth and power highly concentrated in the hands of a small group of plantation owners, enforced by a class of hired Overseers who have been elevated from slavery by their willingness to inflict punishment on slaves who resist Authority. They maintain order. And inevitably they must come to terms with the moral contradictions of their lives.
When Gollum found The Ring buried in a pool of water he acquired both a Power and a Curse. Or, as the Eagles sang, "Every form of Refuge has its Price." We humans easily revert to hierarchy; Feudalism is our default form of social organization. It's in our genes.
Therefore it is important to note that when Joe Biden stands before us and offers us the New New Deal, he is Frodo ready to throw the Ring of Power into the volcano. It is a different thing to want something for yourself than to want it for everyone. When we have not merely "just enough" but far more than we need while others do not we are Overseers. We are compromised. It's pretty simple: is the world a better place if everyone has a little share of economic surplus (or deficit), or if only a very small few have all of it?
This week's $5 wine tasting
Crios de Susana Balbo Torrontes '19   Argentina    $11
Highly perfumed aromas of lemon drop, grapefruit, white flowers, peppermint and white pepper. Supple, pliant and easygoing, with citrus, herbal and floral flavors joined by a hint of licorice.
Portteus Bistro Red '15   Washington    $12
Fun, smooth and easy-drinking blend of Malbec and Merlot. A food friendly wine with delicate, elegant texture. Notes of blackberry, pomegranate, cocoa, honey and licorice, with a creamy finish. Over-delivers for the $.
Pascual Toso Reserve Malbec '17      Argentina       $22
Red ripe berries and plum notes. Smooth and delicious; focused, clean notes of violets, plum, and red cherry notes with very good freshness and a plush, elegant mouthfeel with  smooth oak and easy tannins.
If you enjoyed this post, please consider to leave a comment or subscribe to the feed and get future articles delivered to your feed reader.