Friday Breads (sign up for preorder list! )
Pain au Levain – think of it as French sourdough; mostly bread flour with fresh milled whole wheat and rye for a nice, chewy  bread with a great crust. – $5/loaf.
Flax Seed & Currant Ciabatta – 20% freshly milled whole wheat flour and milled rye, with flax seeds and currants; baked in loaf-like chunks. – $5/piece.
Croissants- Plain or chocolate. Made with sourdough and laminated with European butterfor  flaky layers and great flavor. Absolutely delicious – 2 for $5.
OMD–Is Chardonnay the New Merlot?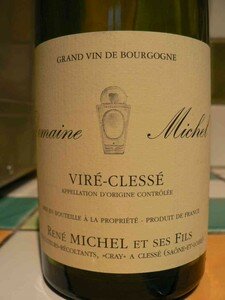 Come on, you all remember: there we were, sipping and enjoying our then-popular Merlot of the Moment, when the movie Sideways came along. In one iconic scene, the American market for merlot got turned on its ear, while the market for pinot noir soared to new heights as all the passengers (to mix a metaphor) ran en masse to the other side of the wine-drinking ship. (see our blog entry). Around here, of course, there was hardly a ripple; we dumped all our merlot down the drain and put out vast displays of pinot, but hey, no one noticed.! Sigh. Okay, so we are neither trend-setters nor followers out here on the Island.
The famous line in the movie was, as most will recall, "I'm not drinking and f*%#ing merlot!" And while our little market area didn't seem to pay much attention to that, in recent months we have noticed a growing amount of animosity toward Chardonnay...you know, the most popular white grape on the planet, the one that more or less all by itself defines the main differences between Old World and New World winemaking styles…?
All you need to know is that while to most Americans "chardonnay" has meant for a long time "that sappy, over-oaked and otherwise flavorless California white wine we always serve with fresh ripe figs by the pool while we, you know, roll a joint." But to Old World palates, it means "a juicy, delicious, unoaked white wine with zinging acidity that matches perfectly with anything from raw oysters to savory pasta sauteed with lots of olive oil and fresh veggies. So what do you say…let's give it one more chance!
Bonarda

Bonarda, aka Charbono, is a red grape varietal that became common the the Savoie region of France (between Lyon and Geneva).during the nineteenth century. Although it has been around for a long time, it has only achieved a substantial market share recently, along with malbec, when it was developed on a large scale in Argentina. It is now second only to malbec in overall production, although for some time was the dominant Argentine wine grape.
Bonarda is often characterized by a deep purple color and notes of cassis, fennel,cherry, and dried fig, depending on the age of the vines, the local terroir, and winemaking styles. The California versions are often small-production artisan wines from older vines, and can be big, fruity, dense, and tannic, with fig and raisin characteristics. Argentine versions tend to be from younger vines, producing lighter-bodied wines with cherry and plum flavours, light tannins, and moderate acidity. This week's version was very popular here in the wine shop a few years ago, so we are looking forward to tasting the latest vintage!
Mazzei
Some of you will recognize this photo, which adorns the little poster over our "rosé shrine" at the top of the stairs from April through October. Even though there are no vineyards actually in the photo, the combination of elements capture the essential Romance of the Chianti region. This is because there are in fact lots of vineyards nearby, and also because we were visiting the tasting room at Mazzei, aka Castello di Fonterutoli, at the southern border of the Chianti Classico region.
The tasting room is located in a tiny "company town" with a view over the endlessly rolling hills of the area. A stroll through the town revealed this spot on a sunny afternoon in May. Doesn't it seem the perfect place to sit down, exhale, sip a little rosé, and enjoy the miracle of being alive…?!
Never fear, even though we can't be there right now, this weekend we are promised (threatened??) to have all the warm sun we can stand, so we will be pouring one of our favorite rosés to help you survive and even enjoy it! In addition, of course, we will also be pouring a lovely sangiovese blend from Belguardo (one of several Mazzei labels), that some of us find Very Satisfying!
This week's tasting
Domaine Michel Viré Clessé '13    France   $24
A delicious and affordable White Burgundy, 100% chardonnay. Medium to full-bodied, rich and honeyed with expressions of exotic fruit and butter, and great acidity.
Chateau Lancyre Rosé '14   France   $16
Brilliant pink. Nose of ripe red berries and tangerine; Fleshy, seamless and broad palate of plush raspberry and candied orange and a touch of bitter herbs.
Altos Colonia Las Liebres Bonarda  '13   Argentina       $9
A brooding red, showing plenty of smoky notes to the dried berry and mocha flavors, with leathery accents on the finish.
St. Cosme Little James Basket Press Grenache '14    France      $11
An ongoing solera* with an aromatic nose of cassis, cherry and lavender; rustic Old World style, with a firm mineral spine giving clarity and lift to the dark berry and bitter cherry flavors.
Mazzei Belguardo Serrata '11    Italy
Sangiovese with some Alicante; rich, exuberant, and softly balanced, bursting with flavors typical of the Maremma, where abundant sunshine and the proximity of the ocean bring hot days and cool nights.
If you enjoyed this post, please consider to leave a comment or subscribe to the feed and get future articles delivered to your feed reader.