(note: some photos may enlarge when clicked)
Friday Breads  (contact us to get on the pre-order list!)

Rye Levain – Wheat flour starter fed with equal portions of wheat and fresh milled rye before making the dough. The final dough incorporates bread flour as well as fresh milled whole wheat and rye flours. Cracked rye and toasted sunflower seeds are added to make a nice crusty loaf with great flavor. A great artisan loaf that pairs well with meats and cheese – $5/loaf.
Walnut Raisin Levain – Also made with a wheat starter but fed with bread flour and freshly milled whole wheat, then made up with bread flour, freshly milled whole wheat, and just a touch of some freshly milled rye flour and loaded up with raisins and toasted walnuts. Makes great toast!- $5/loaf.
And, ever popular….
Bagels are back!!  Yes! delicious bagels that also have a long, slow, cool fermentation overnight in the fridge before being boiled, topped with seeds and baked. Each bag contains a mix of poppy seeds, sesame seeds, mixed seeds and plain -bakers choice only – sorry I can't take orders for specific toppings. – 4/$5.
Poggio Al Tufo Rompicollo
Last week we mentioned our recent visit to the charming little town of Silverton, Oregon. Walking around the old downtown area is like stepping back into the fifties or sixties. Many of the shops and restaurants retain much of their original decor and architectural style, and anyone around retirement age who grew up in a small town will find much that feels familiar and therefore comforting.
So it was with Silver Grille, a welcoming restaurant with lots of nooks and crannies, old-fashioned high ceilings, delicious food, and a great wine list. We were there with neighbors and wine shop regulars Mike and Diane, who were returning from a road trip to California. On a whim Mike ordered a bottle of one of the "glass pour" wines–  the Tommasi Poggio Al Tufo Rompicollo, a blend of sangiovese and cabernet sauvignon from Tuscany, and we all loved it. When we got home I tracked down the distributor (turns out to be Lummi's own Judy A), and hopefully it will arrive by opening time. I ordered two cases, cuz I think this stuff is gonna be a big hit. Just sayin'…
Curiously, Parker's Wine Advocate, notorious for giving astronomical ratings to some pretty ordinary wines, gave it a modest 88 points, while Vinous, which took over wine critic Stephen Tanzer's more restrained reviews, gave it an astonishing 93 points. Pretty wide spread there, especially considering the sources. Like, it would make more sense if the ratings were vice versa. All you need to know is that it's way better than 88 (think "solid B"), but maybe not a 93 (think "solid A").
Hay Rakes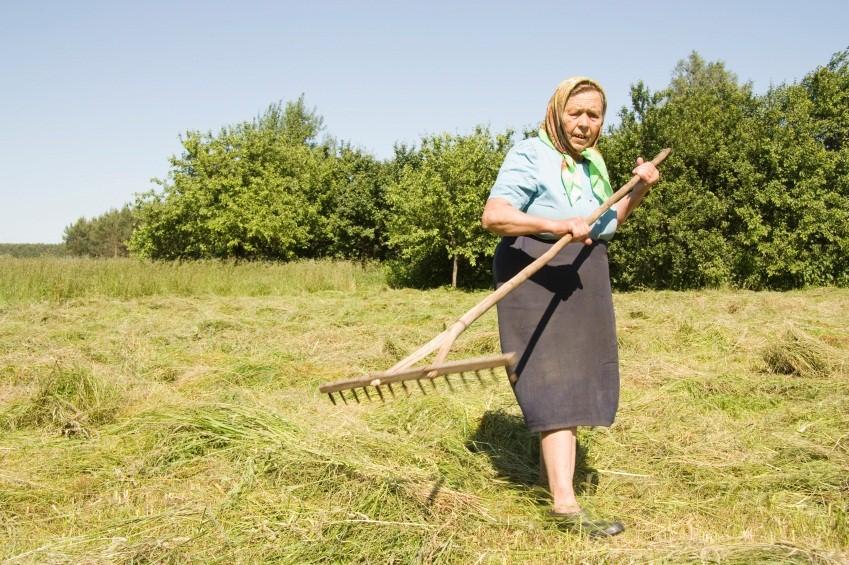 There's an old Maine story about two farmers (that's pronounced "fahmahs") talking. One of them has just heard a speech about Socialism and was very inspired. Their conversation went something like this:
Jed: Okay, Enoch, so yoah tellin me that if you had two fahms, you'd give me one o' them?
Enoch: Ayuh, if I had two fahms, Jed, I'd give you one o' them.
Jed: Hmm. And if you had two hosses, Enoch, would you give me one o' them?
Enoch: "Yessuh, Jed, if I had two hosses, I'd give you one o' them.
Jed: Hmmmm. Very interestin'…well, then, if you had two hay rakes, Enoch, would you give me one o' them?
There was a long pause before:
Enoch: DAMN you, Jed, you KNOW I got two hay rakes!
I first heard that story nearly 60 years ago, and in all these years I never had Any Idea what a "hay rake" was. So finally I looked it up. Turns out they have quite a history…Read more.
Rosé Season Approaches!
We are starting to get more sunshine. El Niño is about spent, and the Big Weather People are saying there's a strong possibility that it will slide into a pretty big La Niña, which probably means "Drier Than You Are Used To" here in the West. Whatever those niños and niñas are up to, it is still inevitably and gloriously Springtime, and that means it's time for us to start building up our Rosé Shrine. Next month at this time we should have eight to ten rosés waiting for you as you come up the stairs, and each week from now through the summer we will be changing our typical tasting list from one white and four reds to one white, one rosé, and three reds.

At the moment we are just building up our supply. This weekend we will feature Renegade Rosé. Many of you have enjoyed the Renegade Red from the same winery (Sleight of Hand) in Walla Walla, under the hand of playful winemaker Trey Busch. Though this rosé is new to us, it has received rave reviews from regional critics for several years. Come by and check it out!

This week's wine tasting
Kermit Lynch Vaucluse Blanc  '14    France     $12
Think crème brûlée and honeysuckle; this viognier-chardonnay blend is round-bodied, yet with tart, stony crispness and knockout aromas of pear, sun-baked apples, and spicy hints of anise.
Renegade Rosé '14 Washington $11
50% Syrah, 21% Cinsault, 18% Grenache, 6% Counoise, and 5% Mouvedre. Wonderful aromas of fresh pomegranates and citrus, some sweet red berries, and even rhubarb.
Verso Nero d'Avola Terre Siciliane IGT  '14   Sicily    $12
Unctuous style with "the structure of Trapani, the aromatics of Siracusa, and ripeness of Palermo." Plus: 10% of the grapes are raisined, yielding rich notes of cranberry, black fruits, and sage.
Tommasi Poggio Al Tufo Rompicollo '12      Italy  93pts   $18
Opulent on the nose and in the mouth, with a raisiny nuance to the ripe, soft red cherry, sweet spice and herb aromas and flavors. Velvety, opulent, well balanced and smooth, with long, with lush, smooth tannins. Terrific buy!

Terra d'Oro Zinfandel '11 California $14
Vibrant aromas of clove and big, generous fruit lead to concentrated flavors of juicy plums and blackberries,all with a good dose of toasted oak.
If you enjoyed this post, please consider to leave a comment or subscribe to the feed and get future articles delivered to your feed reader.