(note: some photos may enlarge when clicked)
Friday Breads  (email us to get on the preorder mailing list! )
Pain Meunier – Incorporates all parts of the wheat berry into the bread. It's made with bread flour, whole wheat flour, cracked wheat and wheat germ…makes the best toast ever! A nice all around bread – $5/loaf.
Buckwheat, Walnut & Dried Apricot – Ferments a portion of the flour (buckwheat in this case) overnight before making the dough. The walnuts are toasted and the apricots are soaked in some white wine. This is a great flavorful bread – $5/loaf.
And, for a bit of sweetness…
Rum Raisin Brioche – These delightful pastries are made with a rich brioche dough that is full of eggs and butter. Golden raisins are soaked in rum and added to the dough along with pieces of almond paste and some lemon zest to brighten the flavor and then topped with a chocolate glaze before baking.  — 2/$5.
Concerted Effort


About a dozen people came out for our concert last Sunday with Robert Sarazin Blake. As expected the acoustics of the space were a great venue for Robert's resonant voice and energetic guitar style. A good time was had by all, and we are now actively on the lookout for more acoustic performers. So call us!
Learn more about Robert's music here.
 
Trebbiano di Lugana Revisited

As we mentioned last summer, Italy produces more distinct grape varietals than any other country, with about 350 officially authorized in at least one region, and another 500 that exist but remain pretty obscure, and sorting out genetic relationships among them can be a full time job.
Trebbiano accounts for about a third of all white wine made in Italy but has many faces, names, and characteristics. A recent DNA study concluded that at least seven grapes known as "trebbiano" are actually genetically distinct and do not share a common ancestor. It also found  that Trebbiano di Lugana has a  97% DNA matchup to verdicchio. Which is to say you can expect the Trebbiano di Lugana (aka Turbiana) we are pouring this weekend to taste a lot like Verdicchio: clean, crisp, and minerally with notes of citrus and white peach. Most important, this wine was very popular when we poured it last summer, so let's keep our fingers crossed for a warm weekend!
Political Divisions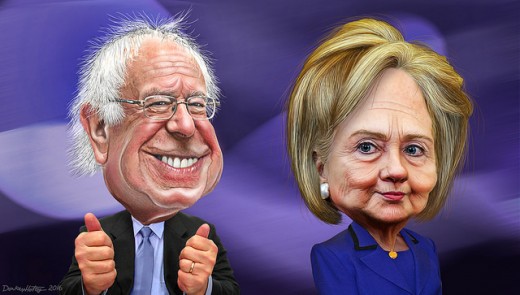 This is Caucus weekend here on the Island. Democrats have to decide between two pretty strong candidates. Out on the Republican Planet, Trump threatens Revolution, Cruz courts the Dark Arts, and Kasich thinks it's still 1983. My fantasy is that Republican households (I don't actually know any Republicans well enough to be able to fact-check this) are happy to just go along with the view of their Dominant Male. Democratic households tend to be more complicated. Like ours. And if you are a Republican, don't worry, we are still confident that Paul Ryan will emerge as your Final Candidate. I hate his positions, but at least he's, you know, Respectable.
It has also become more and more obvious this year that the divide between Republicans and Democrats is no longer along a liberal-conservative continuum– maybe it never was. Now it is clearly a division between Authoritarians (the Biggest Bullies get to make the rules) and little-D democrats (the People get to make the rules). If you think about it for a few minutes, you realize that this whole liberal-conservative thing has been a Hoax from the very beginning, just a control mechanism to distract the populace from the pillaging of everything they hold dear by the Ruling Class. As Oglala Lakota Chief Luther Standing Bear put it long ago: "Nothing is holy to the white man. Little by little, with greed and cruelty unsurpassed by the animal, he has taken all. The loaf is gone and now the white man wants the crumbs." Or as Leonard Cohen sings, "the Poor stay Poor and the Rich get Rich, that's How it Goes, and Everybody Knows."
Here at home, for months now it has been clear that I "feel the Bern" while Pat is a staunch Hillaryite. Broadly speaking, I LIKE the idea of revolution, not the armed uprising kind, but rather the paradigm shift kind. She wants change, but needs it to happen at a controlled and digestible pace, and fears Bernie will either try too much too fast, or be hogtied by a hostile Congress. Also, of course, she has long been a strong Feminist, another point for Hillary. And we both feel that Hillary has borne the longest, most virulent, and most relentless media attacks we have seen in our lives. WTF is that about? And there are reports that some Bernie supporters have also been virulent and divisive Hillary critics.
So. Being little-d democrats, we both will be part of the Process this Saturday. Fortunately, we have the luxury of having to choose between Good and Better (however you define that), which is way better than the Republican current choices of LOL, OMG, and WTF…! However bad it gets, you'll feel better if you come on by for wine tasting Saturday afternoon!
This week's wine tasting

Ottella Lugana Bianco '13     Italy    $16
Trebbiano di Lugano (Turbiana). Intense straw yellow color with green tinges. Exotic notes of candied fruit and citrus, warm and very deep on the nose. Widespread expressive finesse, with  rich and persistent texture.
Pugliano Treggiaia    Italy    $11
A smooth and satisfying blend of sangiovese, canniolo & cab, showing bright fruit, food-friendly acidity, aromas of cherry and herbs, and an easy, friendly mouthfeel. A long-time favorite here.
Linen Red '13   Washington   $11
Syrah-cab blend. Opens with charcoal, blackberry and spice on the nose, with flavors of plum, cassis, and cedar in the
turning to blackberry and peppery black fruits on the finish.
Orowines Bluegray Priorat '11     Spain     $16
Named for the licorella slate of Priorat, which yields intense, terroir-specific wines from the harsh soils that challenge local varieties like Grenache and Mazuelo to the utmost, yielding tobacco and spice notes to the raspberry jam flavors. Rustic, earthy, spicy, and wildly aromatic.
Peneca Sparkling Rebula     Slovenia    $15
Floral and slightly honied with intense meyer lemon aromas, gorgeous bubbles, and a pleasing earthiness. Delicious– and just in time for the holidays!
If you enjoyed this post, please consider to leave a comment or subscribe to the feed and get future articles delivered to your feed reader.