Current Covid Protocols

Looks like a rainy/windy weekend ahead. This past Friday we had a small group of regulars hang out a bit after bread pickup…enough for a sense of community without triggering Covid anxiety.
Saturday interesting in that it marked the first time in our 15-year history that we had about several parties totaling about a dozen guests, and none of our familiar Island residents. However, one family group from California has owned a cabin near the cafe for about a hundred years, with lots of stories and memories.
We will again offer indoor tastings on both Friday and Saturday from 4-6 pm, with our familiar Covid rules:
   — You must have completed a full Covid vaccination sequence to participate;
   — We ask all to maintain mindful social distance from people outside your regular "neighborhood pods."

Friday Bread
Each Sunday bread offerings for the coming Friday are emailed to the mailing list by Island Bakery. Orders returned by the 5 pm Tuesday deadline are baked and available for pickup each Friday at the wine shop from 4:00 – 5:30 pm.
Over the years the bakery has established a rotating list of several dozen breads and pastries from which two different artisan breads and a pastry are selected each week.
If you would like to be on the bread order mailing list, click on the Contact Us link at the top of the page and fill out the form.
This week's deliveries:
Barley & Rye w/ Pumpkin Seeds – Made with a levain that is fermented overnight before the final dough is mixed with a nice mix of bread flour and fresh milled rye, barley and whole wheat flours. Some buttermilk makes for a tender crumb, honey for sweetness and toasted pumpkin seeds add to the flavor and texture. A really flavorful artisan loaf – $5/loaf
Kamut Levain – Kamut, also known as khorasan wheat, is an ancient grain that has more protein than conventional wheat. Some people who can't tolerate wheat find kamut to be more digestible. The bread is made with a levain that is fermented overnight before being mixed with with bread flour and fresh milled whole kamut flour. It has a nutty, rich flavor and makes a golden color loaf. A great all around bread – $5/loaf
and pastry this week…
Chocolate Babka Rolls – A sweet pastry dough rolled with a chocolate filling and cut into individual rolls, baked in baking forms and brushed with sugar syrup. Good, they be!! –   2/$5

Wine of the Week: Chateau du Donjon "Grande Tradition" Minervois  '16 

Back in October 2011, driving north from Carcasonne, we tracked down an old winery called Chateau Donjon, in the somewhat rustic region of Minervois. It was located in an old castle-and-former-monastery dating back to the 12th century, and less than 30 minutes from Carcasonne. We had  been carrying these wines for several years, enjoying their reliable quality and modest prices, the two most important characteristics of wines we prefer to carry.
As it turned out, we arrived around mid-day on a Sunday, and knocked on the Door (which was ajar) (remember, this building is essentially a huge medieval castle, with a huge door like an old Cathedral!). As there was no answer, we were heading  back to the car when the door opened and we met Jean Panis, the owner-winemaker, whose family had been making wine there for five hundred (we are not making this up!) years! Though the place was officially closed, he gave us a very brief tour and tasting in what must be one of the oldest rooms we have ever been in. Might have been a dungeon, or prayer room, or who-knows-what back in the 12th century.
The whole interaction took less than a half hour, yet felt like a very kind gift. Indeed, after we had left and were driving away, M. Panis came jogging across the street with a bottle of wine for us. Charmant, n'est-ce pas?  All you need to know is that the wine he gave us is one we have carried for many years, and of which we have just restocked the most recent vintage. It tastes like Real Wine, and some of us are quite fond of it!
Chateau du Donjon "Grande Tradition" Minervois 2016  France     $15
Powerful primary aromas of ripe black fruit and hints of strawberry/raspberry. Very dense on the palate, with black fruit and red cherry flavors. Firm, structured and exceptionally rich.
The Economics of the Heart: Questions of Value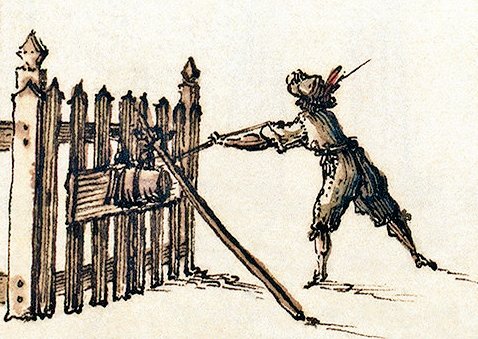 Economic systems can be built upon any set of values and rules that agree "well enough" with the will of the people in its domain (or their masters) to carry them out. An economic system is a decision framework that answers the question, "How should we allocate our limited time and resources to best meet our group's economic goals?" Historically it has been a luxury for most of the people subject to each system to have some choice in the relationships among values, costs, and prices that best serve their collective interests.
The value of something to us as individuals is its ability to satisfy our wide-ranging needs. As Maslow pointed out, to feel okay with our lives we humans must satisfy physical needs for safety, security, and predictability as well as social needs for affection, attention, and approval. Life is an ongoing process of making the best choices we can to survive and thrive, as constrained by our own budgets in our local political economy.
The cost of something to us is the alternative benefit that we must forgo to get it. When we spend our time or money on something, we are signalling, at least for that moment, that we prefer it to any of the available alternatives. Sometimes we are very satisfied with the outcomes of our decisions, and sometimes not so much, especially if our means are limited. Whatever decisions we make both limit and create the conditions for our next decision. Or, as Jung suggested, as far as Republicans are concerned, the Collapse of Civilization they are Hell-bent on causing will "appear in their lives as Fate."
Since the dawn of human civilization, many cultures have appeared, thrived for a time, and disappeared or dissolved into another. This theme was examined in depth by scientist and author Jared Diamond in his book  Collapse. With our nation and our planet facing unprecedented stress from climate change, massive population pressure on increasingly fragile resources, and disturbing signs of environmental, cultural, and political upheaval around the globe, his research offers some potent observations worth our sober consideration.
Historically, Diamond found several consistent historical factors in the economic collapse of civilizations:
Top five: Climate change, war, collapse of essential trade, environmental degradation, and the society's ability to respond to these stresses;
Population exceeding the practicable carrying capacity of the environment;
The ability to use long-term planning to make bold, courageous, anticipatory decisions before problems reached crisis proportions;
The courage to adapt values to changing circumstances. 
If there is one consistent theme slithering in the rising tide of Authoritarianism across our country and across the globe, it is the ongoing descent from open democratic structures into feudal dictatorships. The mindset that led Easter Islanders to cut down their last remaining trees and make habitation there no longer possible is the same "anti-science" mindset Trumpian Republicans (i.e., most of 'em) are using to deny the existential threat of climate change, the election results of 2020, and the treasonous nature of the January 6 occupation of the National Capitol.
Now, here in America, an entire generation of Republicans, with their collective denial of the warnings of the best Science our species has developed about how things work,  has set its sights on "permanent" control of the United States Government, even as they do their utmost to insure that, as with Rapa Nui, they blow us all up with their own Hubris-infested Petard.
This week's $5 tasting:
Duck Pond Pinot Gris '19   Oregon    $13
Clean, fleshy  pear aromas and flavors make for an appealing white wine, lightly spiced and bright on the finish with hints of freshly picked green herbs.
Cana's Feast Bricco Red '18 Washington $16
Ripe raspberry, boysenberry and cocoa on the nose. Full flavors of cherry, brown sugar, and coffee serve as a base for more subtle mineral and iron nuances. Generous acidity and tannic structure support a long, round finish.
Chateau du Donjon " Tradition" Minervois    '16       France     $15
Powerful primary aromas of ripe black fruit and hints of strawberry/raspberry. Very dense on the palate, with black fruit and red cherry flavors. Firm, structured and exceptionally rich.
If you enjoyed this post, please consider to leave a comment or subscribe to the feed and get future articles delivered to your feed reader.